HENRY LEVINE
Biographie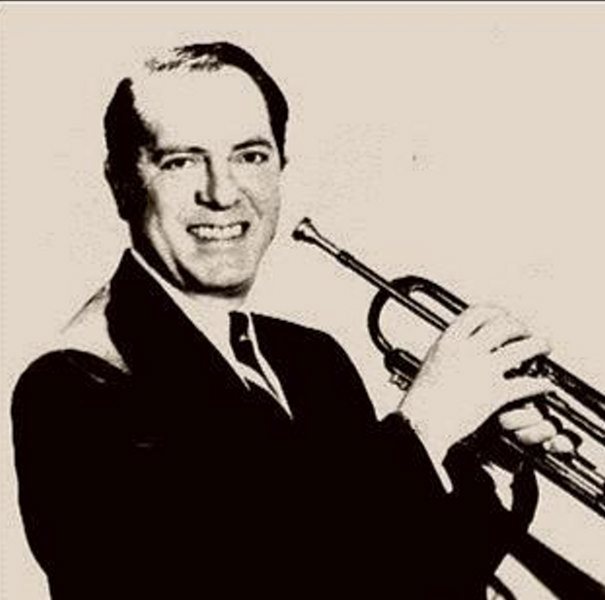 Henry Levine was born in the East End of London on 26th November 1906, but the family moved to New York when Henry was six months old. Henry first encountered jazz in 1917 when his father took him to hear the Original Dixieland Jazz Band. They had recently hit New York and were pulling in the crowds at Reisenweber's on Columbus circle and occasionally at other venues around the city. It was at one of these, Stauch's cafe on Coney Island, that young Henry Levine heard Nick La Rocca's cornet, and he fell in love with it.
He was still at school when the chance came to play jazz professionally. The year was 1925 and the ODJB were playing at the Cinderella Ballroom. Things had changed since 1917 — the only original member remaining was Tony Sbarbaro, now the group's leader. Public taste had changed too — "symphonic jazz", which was simply dance music often with no jazz solos whatsoever, had become popular after its introduction by Paul Whiteman. But the ODJB were still well known, and survived by playing the numbers that had made them famous. The band's clarinettist was now Artie Seaberg and it was he who got to hear about the teenager from Brooklyn who could play pretty good Dixieland. The band needed a new cornettist (La Rocca had returned to New Orleans), so Seaberg got in contact with Levine and began coaching him.
Henry Levine remembers his 17 week stint with the ODJB with obvious pleasure: "That was a great job; in fact it was a ball. Along with Seaberg and Sbarbaro there was Al Caplan on trombone and Wilder Chase on piano. I was still at school at the time and did my homework on the subway."
Henry Levine was already a strong player, with the ability to tear off hot solos at will. His style was relaxed but punchy, and like many white players he was heavily influenced by Red Nichols, the "King" of New York's recording studio musicians.
Henry Levine soon became a member of the studio band community. In those days if you made a mistake during a recording everything had to be done again, and the studios didn't like paying overtime. So if you made too many mistakes you were out.
Henry Levine began his long recording career in 1925, the year which saw the introduction of electrical recording, a vast improvement on the old acoustic method. Studio band directors Levine worked for in the twenties included Nat Shilkret (Victor's musical director), Al Lentz, Ole Olsen and Ed Kirkeby (manager of the California Ramblers and associated spin off groups). Levine also recorded some jazz titles with Vincent Lopez's band (Stomp Off, Let's Go and The Meanest Kind O'Blues) and The Cotton Pickers (with Rube Bloom and Miff Mole).
Expeditions to the States to entice American musicians to come and play in England were common practice in the twenties. Hence we find a number of American sidemen becoming star soloists and section men in British bands. One British bandleader out talent scouting in America in early 1927 was Bert Ambrose. Henry takes up the story: "Ambrose came over to look for American musicians to take back for this new band at the Mayfair Hotel. He never got to hear me play in New York but hired me on the recommendation of the pianist Babe Fuller who had played in London and knew Ambrose. There were five Americans in the Ambrose band when I was in it: Lee Yacona — banjo, Lou Martin — sax, George Posinic — piano, Harry Raderman — drums and myself on first trumpet. The English musicians were Dennis Ratcliffe — second trumpet, Joe Grossman — sax, Jack Miranda clarinet and sax and, Miff (can't remember his surname) — trombone. In fact we had two drummers, the other was the British drummer Max Bacon. Evidently Ambrose had hired one drummer too many by mistake, so they shared the duties." This was the line up which, with Ambrose out front, played on the night the Mayfair Hotel opened, 27 March, 1927.
The Ambrose band, with Henry Levine in its ranks, was the first to use Brunswick's new electrical recording equipment, installed in a rather cramped studio positioned above a restaurant in London. The date was June 1927 and the resulting records show what a fine modern stylist Levine was. He commands the section throughout Possibly (composed by another well know bandleader, Carroll Gibbons) and the forgettable comedy tune Take Your Finger Out Of Your Mouth. On both these sides he plays jazz that is mature and assertive, still heavily influenced by Red Nichols but with Bixian overtones. The numbers themselves were superbly arranged by the forward looking pianist and composer Fred Elizalde, soon himself to go onto greater things as the leader of a band at the Savoy Hotel that was studded with American and British jazz talent.
Elizalde had a long recording deal with Brunswick. In July and August 1927 he used some of Ambrose's key sidemen to record his own compositions and arrangements of hot numbers. Levine was present at the July recording date, when Elizalde laid down on wax his compositions Rhythm Step and Paree and again Levine commands throughout, weaving in and out of the section work.
By the autumn of 1927 Henry Levine, just 20 years old, was growing homesick and so decided to pack his bags and set sail for New York. "I wanted to go back to my family and friends. I knew I could come back and play some place. There was a lot of work in New York at that time." Henry didn't have to wait long to find a job. As soon as he returned he stepped into the ranks of Cass Hagan's excellent band at the Park Central Hotel. Hagan was a great admirer of jazz and liked having jazz musicians in his band. Levine joined Hagan on second trumpet on the recommendation of the band's former first trumpet man, his old friend Red Nichols. "Hagan had a good band. He was a violinist who didn't play jazz himself but who liked to conduct a band inclined towards playing hot music, so I got the chance to play quite a bit of jazz in that band."
Henry Levine worked in Hagan's band until the leader lost the contract at the hotel. The year was 1928 and still there was plenty of work. Levine decided to go into an area of the music business that was becoming more and more popular with sidemen — the theatre pit orchestra. "I went to the Paramount Theatre and stayed for about three years, working in both the stage and pit bands. Glenn Miller was there with me — we became good friends. We played show tunes; there was little opportunity to play jazz. I didn't mind though because we could go some place after work and sit in and jam. I jammed with lots of jazz musicians in the late twenties, both black and white players. It was while I was at the Paramount that I met Bix. Of course, I knew his playing from the recordings he had made. When Bix was in town with Paul Whiteman's band we'd go up to Biltmore Hotel and stand in the hall and listen to Bix play. I was influenced by Bix and of course Louis; I suppose every trumpet player was to a certain extent."
In November 1929, while Henry was still at the Paramount, the Wall Street Crash shook American society to its foundations. Henry Levine remembers how the depression affected the music industry: "By the early thirties, the studio work had slowed down quite a lot. At the time I was working at the Capitol theatre — Tommy and Jimmy Dorsey were there with me. Although the theatre work was well paid the depression was hitting the business quite hard and we could see more trouble on the way. So I went into musical comedy show work. I did George White's Scandles (Scandals), Roberta, Walk A Little Faster and others. Then I joined NCB radio as a staff musician."
1939 was a turning point in Levine's career. NBC had a vacant half hour spot on Sundays and the network co-ordinators wanted to fill it with a musical programme. Levine was asked for ideas and immediately suggested a Dixieland band. Eventually somebody hit on the idea of a jazz group composed entirely of NBC symphony orchestra men. The group sent up the pompous attitude of many classical musicians and classical music admirers whilst at the same time creating good jazz. Even the group's name was a send up — The Chamber Music Society of Lower Basin Street. But the idea worked; very quickly the show became the most popular network show in America. Levine recalled: "Every week we had a different guest, sometimes two. One of our guests was Jelly Roll Morton. He was no problem, except that he announced that he invented all jazz. Sidney Bechet was another one of our guests. In fact when we made our first Victor recordings in 1940 he was the guest soloist (the titles included Shake It And Break It, St Louis Blues and Muskrat Ramble and the group was labelled as Dr. Henry Levine's Barefoot Dixieland Philharmonic. Bechet appeared on the record label as Prof. Sidney Bechet!). One of my favourite musicians that we had in as a guest was Art Tatum; he really thrilled us. When he played in our band he wouldn't take the 15 minute break we were allowed, but stayed behind to play the piano. So we just stayed there and listened to him."
1941 was another water mark year for Levine. He became one of the few jazz musicians to be listed in Who's Who In America. It was also the year he married Vivian Brown. Levine also organised a jazz show for the other huge American network, ABC. Called Strictly From Dixie, it featured Lena Horne and used the same successful policy as The Chamber Music Society of Lower Basin Street.
Back at NBC, things were going great for Levine: More recording, new listeners and lots of jazz. NBC were negotiating with one of the major Hollywood studios for a film which would feature Levine and the boys of the Chamber Music Society. The war put a stop to this, and in February 1942 Levine enlisted with the Signal Corps, subsequently being transferred to the United States Army Band in Washington DC. Eventually, Levine got the chance to lead a hot band in Europe. The band was stationed in London, but toured US air bases and army camps entertaining the troops.
Henry Levine was discharged from the army at the end of the war and immediately returned to NBC as a session man. He didn't remain in obscurity for too long though. NBC decided in 1950 to resurrect the Chamber Music Society of Lower Basin Street, with Levine out in front again. One important guest on the revived show was Benny Goodman. Goodman had been a fan of the show in the forties and appeared one night in July 1950 as an unpaid guest. The following evening Goodman appeared as a well paid guest with the NBC Symphony Orchestra, with Levine, his band leader of the previous night, sitting in the trumpet section. Things were looking up again: "We even made a TV show" recalled Levine "I think it was shown once and that was it." The show finally ended in 1953 when NBC moved Levine to Cleveland to become musical director of their TV and radio stations out there. Henry soon put together a well drilled 17 piece band which featured a jazz nucleus, for his radio show Morning Bandwagon. It was as successful as the Chamber Music Society, though not as long lasting.
By 1956, Henry Levine was back at NBC's New York studio as a session man, but his days at NBC were numbered. He left in 1957 after 20 years service and headed for Florida to lead bands at the Saxony and Deauville Hotels:
"I was still playing jazz of course, I never gave that up. But I didn't take to Florida and so I decided to move out west in 1961 and I've been in Las Vegas ever since. There's always been a good deal of live music in Vegas and I've played in every hotel in Vegas at one time or another."
Henry Levine retired in 1982 and says: "I haven't touched the trumpet since." He lives with his wife in secluded, secure comfort, happy and content in the knowledge that he has accomplished virtually everything he wanted to do in music. These days you will find Levine practising the two things he loves next to jazz — playing golf and simply lounging around doing nothing in particular. "I love loafing, I really do. I've been a busy boy for a long time."