DINAH SHORE
Biographie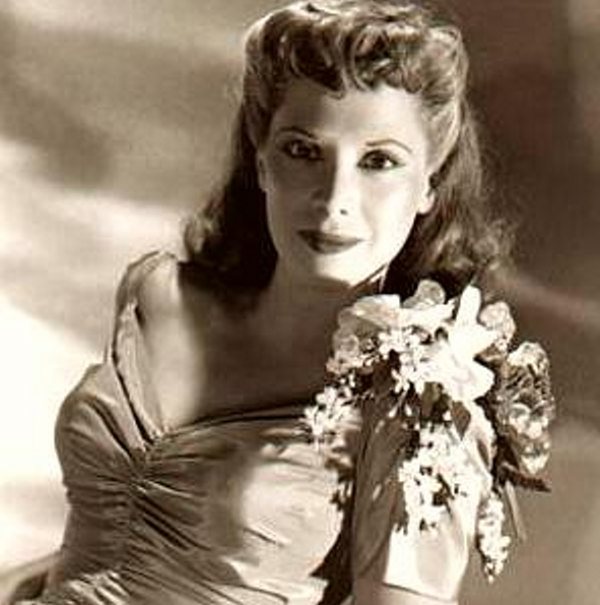 Dinah Shore was born Francis Rose Shore. Afflicted with Polio as a toddler, she recovered to become a student athlete at High School.
Francis Rose Shore was born on 29 February 1916 in Tennessee to Solomon, who owned a dry goods store, and Anita. Both her parents were Russian-Jewish immigrants and she grew up with her elder sister Bessie.
At the age of two, she contracted the dreaded disease polio but her family found her excellent care and she recovered but had developed a slightly deformed foot and limp. Due to extensive therapy, she lost the limp. Her mother encouraged her singing and the young Shore often gave impromptu performances at her father's store.
She attended Vanderbilt University, where she took voice lessons and sang on live radio shows. After graduating she moved to New York.
Dinah Shore initially encountered rejection in New York, where she was just another hopeful unknown. She earned notice after singing with another talented young amateur, Frank Sinatra, which brought her into Xavier Cugat's Orchestra. In the course of her auditions she sang 'Dinah' and New York DJ Martin Block couldn't remember her name, calling her the 'Dinah Girl', which is how she got her stage name. She soon won a contract with NBC as a staff singer.
Her first hit recording was 'Yes, My Darling Daughter', and by 1940 she was signed as a regular on Eric Cantor's popular radio show 'Time to Smile'. Dinah Shore credited him with teaching her self-confidence and how to connect with an audience.
This led to a record contract with RCA, just as America entered World War II. Shore made more than 300 performance broadcasts on Armed Forces Radio, and was the first female performer to perform for American GI's overseas. Her first number one hit was 'Blues in the Night'.
By 1943, she had been signed to host her own radio show 'Call to Music' and her first film 'Thank Your Lucky Stars' starring Eric Cantor and other Warner Bros stars had been released.
On 5 December 1943 Shore married actor George Montgomery. While Montgomery served in the Army, Shore released a string of hit records, including one of her signature songs, 'Dear Hearts and Gentle People'.
Dinah Shore and her husband pursued separate careers in film through the late 1940s, but Shore was difficult to cast, and few roles fitting her talents were available. In 1948, their daughter Melissa was born and the couple adopted son John David in 1954.
Continuing with recording and making night club tours, with 'The Dinah Shore Show', she became the first woman to host her own variety show.
In 1962, however, Shore divorced George Montgomery and married Maurice Smith less than a year later. Shore and Smith divorced in 1964.
The 'Dinah Shore Chevy Show' closed in 1963, and Shore remained out of the spotlight until the scandal caused by her affair with the much younger Burt Reynolds, in the 1970s.
Through her long career, Dinah Shore earned eight Emmy Awards and a 1958 Peabody Award for her work in broadcasting. Her final series, the weekly 'A Conversation With Dinah', ended in 1991 as she began to suffer ever poorer health.
She died of cancer in California in 1994.