BENNY CARTER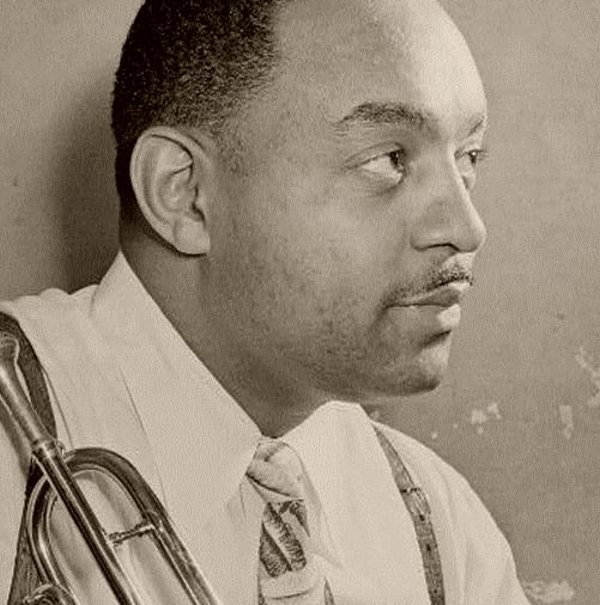 Biography
Benny Carter, Bennett Lester "Benny" Carter (August 8, 1907 – July 12, 2003) was an American jazz alto saxophonist, clarinetist, trumpeter, composer, arranger, and bandleader. He was a major figure in jazz from the 1930s to the 1990s, and was recognized as such by other jazz musicians who called him King. In 1958, he performed with Billie Holiday at theMonterey Jazz Festival.
The National Endowment for the Arts honored Benny Carter with its highest honor in jazz, the NEA Jazz Masters Award for 1986. He was awarded the Grammy Lifetime Achievement Award in 1987, and both won a Grammy Award for his solo "Prelude to a Kiss" and received a star on the Hollywood Walk of Fame in 1994. In 2000 awarded the National Endowment for the Arts, National Medal of Arts, presented by President Bill Clinton
Born in New York City in 1907, the youngest of six children and the only boy, received his first music lessons on piano from his mother. Largely self-taught, by age fifteen, Carter was already sitting in at Harlem night spots. From 1924 to 1928, Carter gained valuable professional experience as a sideman in some of New York's top bands. As a youth, Carter lived in Harlem around the corner from Bubber Miley who was Duke Ellington's star trumpeter, Benny Carter was inspired by Miley and bought a trumpet, but when he found he couldn't play like Miley he traded the trumpet in for a saxophone. For the next two years he played with such jazz greats as cornetist Rex Stewart, clarinetist-soprano saxophonist Sidney Bechet, pianists Earl Hines, Willie "The Lion" Smith, pianist Fats Waller, pianist James P. Johnson, pianist Duke Ellington and their various groups.
In 1969, Benny Carter was persuaded by Morroe Berger, a sociology professor at Princeton University who had done his master's thesis on jazz, to spend a weekend at the college as part of some classes, seminars, and a concert. This led to a new outlet for Carter's talent: teaching. For the next nine years he visited Princeton five times, most of them brief stays except for one in 1973 when he spent a semester there as a visiting professor. In 1974 Princeton awarded him an honorary master of humanities degree. He conducted workshops and seminars at several other universities and was a visiting lecturer at Harvard for a week in 1987. Morroe Berger also wrote the book Benny Carter – A Life in American Music (1982), a two-volume work, covers Carter's career in depth, an essential work of jazz scholarship.
In the late summer of 1989 the Classical Jazz series of concerts at New York's Lincoln Center celebrated Carter's 82nd birthday with a set of his songs, sung byErnestine Anderson and Sylvia Syms. In the same week, at the Chicago Jazz Festival, he presented a recreation of his Further Definitions album, using some of the original musicians. In February 1990, Carter led an all-star big band at the Lincoln Center in a concert tribute to Ella Fitzgerald. Carter was a member of the music advisory panel of the National Endowment for the Arts. In 1990, Carter was named "Jazz Artist of the Year" in both the Down Beat and Jazz Times International Critics' polls. In 1978, he was inducted into the Black Filmmakers Hall of Fame and in 1980 received the Golden Score award of the American Society of Music Arrangers. Carter was also a Kennedy Center Honoree in 1996, and received honorary doctorates from Princeton (1974), Rutgers (1991), Harvard (1994), and the New England Conservatory (1998).
One of the most remarkable things about Benny Carter's career was its length. It has been said that he is the only musician to have recorded in eight different decades. Having started a career in music before music was recorded electrically, Benny Carter remained a masterful musician, arranger and composer until he retired from performing in 1997. In 1998, Benny Carter was honored at Third Annual Awards Gala and Concert at Lincoln Center. He received the Jazz at Lincoln Center Award for Artistic Excellence and his music was performed by the Lincoln Center Jazz Orchestra with Wynton Marsalis, Diana Krall and Bobby Short. Wynton accepted on Benny's behalf. (Back trouble prevented Benny from attending.)
Benny Carter died in Los Angeles, at Cedars-Sinai Hospital July 12, 2003 from complications of bronchitis at the age of 95. In 1979, he married Hilma Ollila Arons, who survived him, along with a daughter, a granddaughter and a grandson