JESSE BELVIN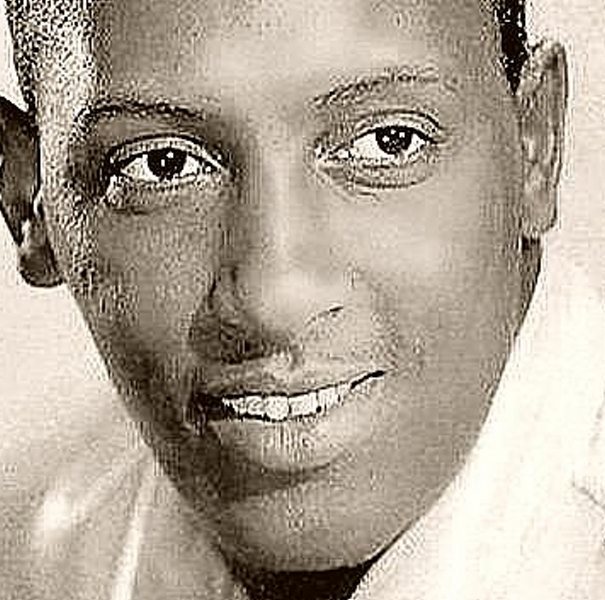 Biography
Jesse Belvin
Jesse Lorenzo Belvin (December 15, 1932 – February 6, 1960) was an American R&B singer, pianist and songwriter popular in the 1950s, whose success was cut short by his death in a car crash aged 27.
Jesse Belvin was born in Texarkana, Texas, and moved with his family to Los Angeles at the age of five.
In 1950 he joined saxophonist Big Jay McNeely's backing vocal quartet, Three Dots and a Dash, and featured prominently on their record releases. In 1952 he joined Specialty Records. Although his early solo records were unsuccessful, his fourth record, "Dream Girl", credited to Jesse & Marvin and featuring Marvin Phillips on saxophone, reached #2 on the R&B charts in 1953.
He was then drafted into the army, but continued to write songs. His composition "Earth Angel", eventually co-credited to Belvin and Hollywood Flames singers Curtis Williams and Gaynel Hodge after a legal dispute, was recorded by the Penguins, and became one of the first R&B singles to cross over onto the pop charts, selling a million copies in 1954/55.
In 1956, he signed a contract with Modern Records, but also continued to sing for other labels under different names. His biggest hit was "Goodnight My Love" which reached #7 on the R&B chart. The piano on the session was reportedly played by 11-year-old Barry White. The song became the closing theme to Alan Freed's rock and roll radio shows.
Belvin's other recordings for Modern were less successful, and in 1958 he recorded on Dot Records with a group, the Shields, who included lead singer Frankie Ervin and guitarist Johnny "Guitar" Watson. Their record, "You Cheated", reached #15 on the US pop chart and #11 on the R&B chart. He also recorded with Eugene Church as the Cliques on a less successful single, "Girl of My Dreams" which was covered by the Four Lovers, two of whose members including Frankie Valli would later become the Four Seasons.
Inspired by his wife and manager Jo Ann to develop his style, he signed to RCA Records in 1959, and immediately had a Top 40 hit with "Guess Who", written by his wife. This song originally started as a love letter from her to him, and Belvin turned it into the hit song it became.[6] He also recorded an album, Just Jesse Belvin, developing a more mature and sophisticated sound on ballads. His style was influenced by Nat "King" Cole and Billy Eckstine, and became a model for Sam Cooke and others.
He acquired the nickname "Mr. Easy", and the record company began moulding him as a potential crossover star for white audiences, as well as a professional rival to Capitol Records' recording star Nat "King" Cole.
He recorded a further series of tracks later in the year, with arranger Marty Paich and an orchestra including saxophonist Art Pepper. The songs included soulful covers of standards like "Blues in the Night", "In the Still of the Night", and "Makin' Whoopee", and were issued on the album Mr. Easy.
However, before the album was issued, and shortly after finishing a performance in Little Rock on a bill with Sam Cooke, Jackie Wilson, and Marv Johnson, Belvin and his wife were killed in a head-on collision at Hope, Arkansas.
The concert was the first concert played before an integrated audience in the history of Little Rock, and was stopped twice by interruptions from whites in the audience, shouting racial epithets and urging the white teenagers in attendance to leave at once. There had also been several death threats on Belvin prior to the concert, which led to speculation that his car had been tampered with prior to the accident. The actual cause of the accident was the driver who nodded off and lost control. The driver had been recently fired for falling asleep at the wheel by another musical act.