STEVE LAWRENCE
Biographie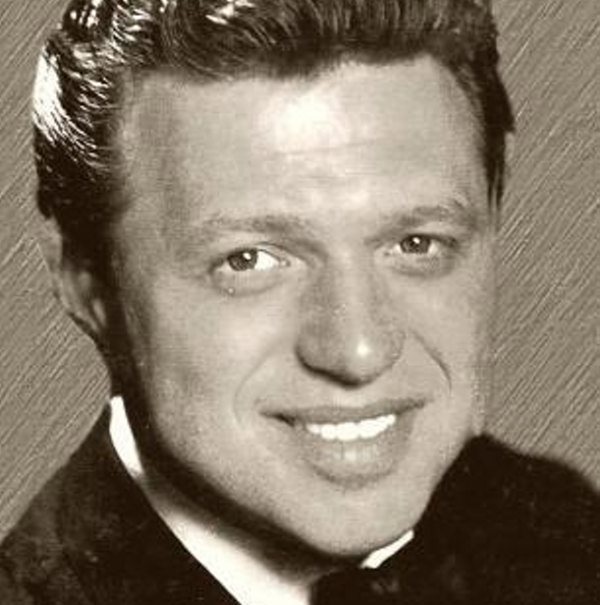 Steve Lawrence (born July 8, 1935) is an American singer and actor, perhaps best known as a member of a duo with his wife Eydie Gormé, billed as "Steve and Eydie". The two appeared together since appearing regularly on Tonight Starring Steve Allen in the mid-1950s until Gormé's retirement.
Steve Lawrence was born Sidney Liebowitz in Brooklyn to Jewish parents, Max, a cantor and house painter, and Anna (née Gelb). He attended Thomas Jefferson High School.
He and Gormé married on December 29, 1957 at the El Rancho Hotel in Las Vegas, Nevada. They had two sons, the younger of whom, Michael, died unexpectedly in 1986 of ventricular fibrillation resulting from an undiagnosed heart condition at the age of 23. Their elder son, David, composed the score for High School Musical.
In the late 1950s, Steve Lawrence was drafted into the Army and served as the official vocal soloist with The United States Army Band "Pershing's Own" in Washington, D.C.
Steve Lawrence  had success on the record charts in the late 1950s and early 1960s with such hits as "Go Away Little Girl" (U.S. #1), "Pretty Blue Eyes" (U.S. #9), "Footsteps" (U.S. #7), "Portrait of My Love" (U.S. #9), and "Party Doll" (U.S. #5). "Go Away Little Girl" sold over one million copies, and was awarded a gold disc. However, much of his musical career has centered on nightclubs and the musical stage.
He is also an actor, appearing in guest roles on television shows in every decade since the 1950s, in shows such as The Danny Kaye Show, The Judy Garland Show, The Carol Burnett Show, The Julie Andrews Hour, Night Gallery, Police Story, Murder, She Wrote, Gilmore Girls, and CSI. In the fall of 1965, Lawrence was briefly the star of a variety show called The Steve Lawrence Show, "the last television show in black and white on CBS".
He and Gormé appeared together in the Broadway musical Golden Rainbow, which ran from February 1968 until January 1969. Although the show was not a huge success (a summary of this experience is chronicled in unflattering detail in William Goldman's 1968 book The Season), the show contained the memorable song "I've Gotta Be Me." This song was originally sung by Lawrence at the end of the first act of the musical; Sammy Davis, Jr. would later record a version of the song that became a Top 40 hit in 1969.
In 1980, Lawrence was introduced to a new generation of fans with his portrayal of Maury Sline in The Blues Brothers.
He played Mark McCormick's father, Sonny Daye, in two episodes of Hardcastle and McCormick. In 1999, he appeared as the much talked about, but never before seen, Morty Fine, father of Fran Fine on the final episode of The Nanny.
Steve Lawrence received a New York Drama Critics' Circle Award and a Tony Award nomination for his performance as Sammy Glick in What Makes Sammy Run? on Broadway (1964), and two Emmy Awards, one for production for Steve & Eydie Celebrate Irving Berlin (1978).
With Gormé, he has been the recipient of two Emmies for Our Love is Here to Stay, a tribute to George and Ira Gershwin; a "Best Performance By a Vocal Duo or Group" Grammy Award for We Got Us; a Film Advisory Board's Award of Excellence and a Television Critics Circle Award for From This Moment On, a tribute to Cole Porter.
The duo has also won a Las Vegas Entertainment Award for "Musical Variety Act of the Year" four times, three of them consecutively. They have been honoured with a lifetime achievement award from the Songwriters Hall of Fame, and in 1995 were the recipients of an Ella Lifetime Achievement Award from the Society of Singers, a non-profit organization that helps professional singers with counseling and financial assistance.