LUCILIA DO CARMO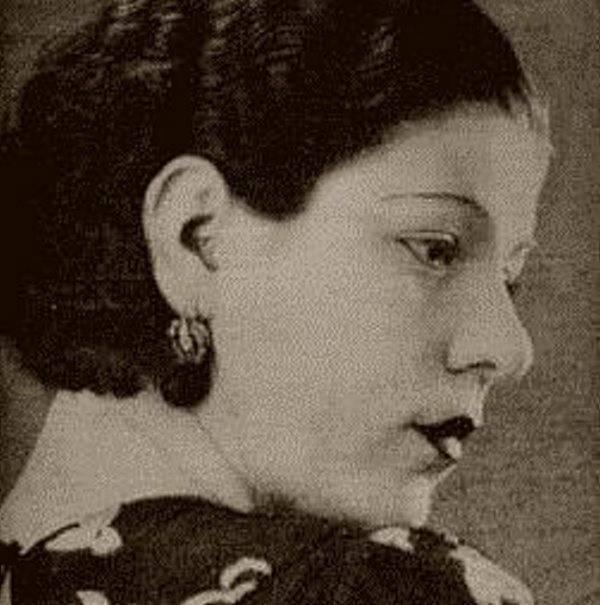 Biography
Lucilia Do Carmo.
Her full name is
Lucília Nunes Ascenção do Carmo.
She was born in Portalegre on the 4 November 1919, daughter of Francisco de Ascenção and Georgina Nunes.
She began her career as an amateur singer in popular associations and charity events in Portalegre. She came to Lisbon and, still as an amateur, sang at the Nigh Feast of Pessoal dos Caminhos de Ferro Portugueses, in Alcântara.She debuted on the 1 April 1937, at "Café Mondego", in Lisbon, with an enormous success. Her professional card dates from the 29 March 1937 and was given to her when she was only 17 years old, due to the commitment of the writer and poet Vítor Machado, who that same year invited her to sing in his work "Ídolos do Fado", and wrote her the poem "Canção de Vencedores".
She sang at Solar da Alegria, the cafés "Mondego" and "Luso" and at "Parreirinha de Alfama".
She entered fado shows at Emissora Nacional, Rádio Graça and Rádio Luso, reaching fame through the radio.
She performed at tribute parties to several colleagues in Setúbal and Lisbon, never refusing a solidarity gesture.
Married to the entrepreneur Alfredo de Almeida, the fado singer had only one child, in 1939, who would inherit his mother's artistic gifts, becoming the great fado singer Carlos do Carmo.
During the 1940s, she travelled to Lourenço Marques, where she performed at the city's Casino da Costa; the 16 August 1943 edition of the newspaper "Canção do Sul" reports: "news from Lourenço Marques speak of the great success conquered by the popular singer Lucília do Carmo".
In that same decade, Lucília do Carmo toured through Brazil. However the fado singer did not do many tours, especially after 1947, when she opened a fado house with her husband, Adega da Lucília, at Rua da Barroca, Bairro Alto, later called Faia.
From this date on, the fado singer focused more and more on her house, where she performed daily; it became one of the most important spots of the fado circuit and the clients could always count on hearing performances with a personal style and a characteristic timbre which made her singing style unforgettable.
The example of opening typical fado restaurants will be followed by famous names of the Fado universe, such as Hermínia Silva, who opens Solar da Hermínia; Carlos Ramos, A Toca; Adelina Ramos, A Tipóia; or Fernanda Maria, Lisboa à Noite, to mention but the most successful.
In fact, during the 1950s and 1960 it is in the fado house circuit that we find the most prestigious performs of this musical gender, whether as stars at her house or members of its cast, or regular clients.
With her characteristic performances, Lucília do Carmo made many songs famous, namely: "Maria Madalena" and "Travessa da Palha", with poems by Gabriel de Oliveira, and music by Frederico de Brito; "Anda a Saudade Bem Alta", another poem by Gabriel de Oliveira with music by Alberto Costa; and "Loucura", by Júlio de Sousa.
She retired at age 60 by her own initiative and her son, Carlos do Carmo, chose to abandon the management of the Casa de Fados Faia, which is still open today but with a different manager.
Lucília do Carmo died at 79 years old, victim of Alzheimer's disease. The wake of her body was at Casa do Fado e da Guitarra Portuguesa, and the funeral left for Prazeres Cemetery on the 20 November 1998.