KITTY KALLEN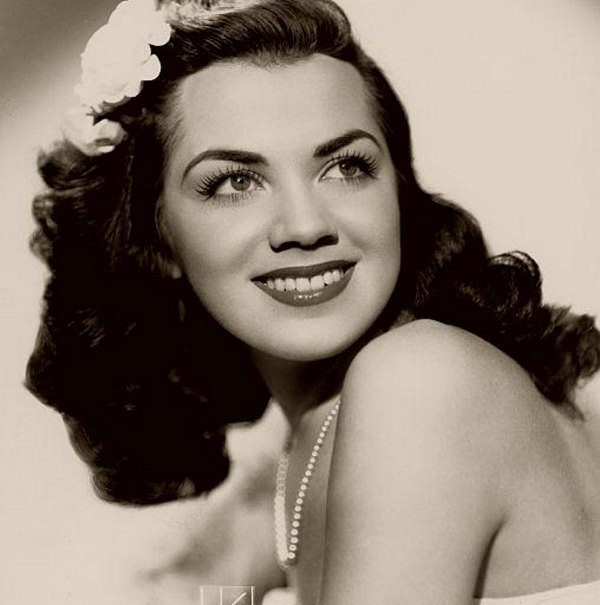 Biography
Kitty Kallen
(born May 25, 1922) is an American popular singer who performed with a number of big bands in the 1940s, and scored her biggest hit, a number #1 in 1954 with the song "Little Things Mean a Lot".
Born in Philadelphia to a Jewish family, she won an amateur contest as a child doing imitations of popular singers of the day. While still a child, she sang on The Children's Hour, a radio program sponsored by Horn & Hardart, an automat chain. As a pre-teen, she had her own radio program on Philadelphia's WCAU, and sang with the big bands of Jan Savitt in 1936, Artie Shaw in 1938, and Jack Teagarden in 1940. While with the Teagarden band, she married Clint Garvin, who played clarinet in Teagarden's band. When Teagarden fired Garvin, Kallen left as well. The marriage was aned.
While still in her teens, she joined the Jimmy Dorsey band, replacing Helen O'Connell. In every theatre of World War II, a favorite of American servicemen, "They're Either Too Young or Too Old." In 1944, she performed the vocals for Dorsey's number-one hit "Besame Mucho". Most of her singing assignments were in duets with Bob Eberly, and when Eberly left to go into the service toward the end of 1943, she joined Harry James' band. Between January and November of 1945, Kitty Kallen had two songs recorded with the Harry James Orchestra in the top twenty, six in Top Ten, and two at the #1 spot — "I'm Beginning To See the Light" and "It's Been a
Long, Long Time" which remains deeply associated with the end of World War II and the returning troops.
With the 1954 hit "Little Things Mean a Lot",
Kitty Kallen
was voted most popular female singer in Billboard and Variety polls. She followed up this song with "Chapel in the Moonlight" and a version of "True Love" for Decca. In 1959, she recorded "If I Give My Heart to You" for Columbia Records, and in 1963, she recorded a top-selling version of "My Coloring Book" for RCA. Her final album was Quiet Nights, a bossa nova-flavored release for 20th Century Fox Records. Following these successes, she was forced to retire permanently due to a lung ailment.
Kitty Kallen received a star on the Hollywood Walk of Fame.
Kitty Kallen was married to Budd Granoff, a publicist, agent, and television producer, for over forty-five years, until his death in 1996. They have a son, Jonathan Granoff, who is President of the Global Security Institute and an Adjunct Professor of International Law at Widener University School of Law.