HERMAN CLEBANOFF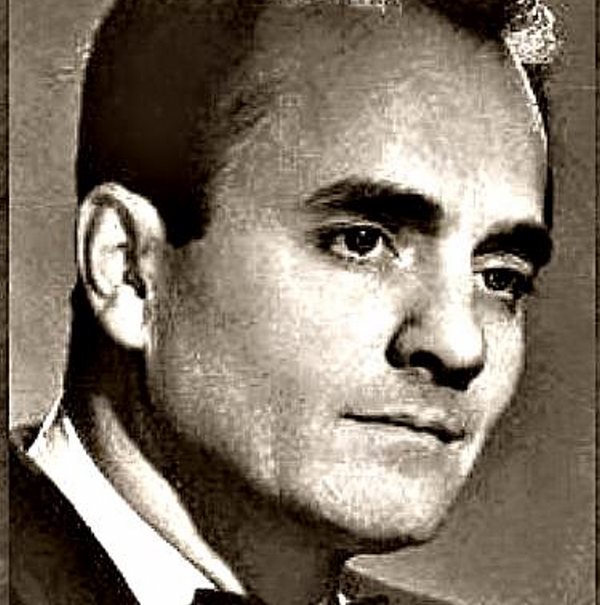 Biography
Herman Clebanof (Born 2 May 1917, Chicago, Illinois – Died 13 January 2004, Sherman Oaks, California)
Maestro Clebanoff led Mercury Records' answer to Mantovani and the other string groups that were a mandatory element of any self-respecting space age pop label's repertoire. Son of Russian emigrants, Clebanoff grew up in Chicago, where he bagen studying the violin at the age of five. By the time he was in high school, he was already an experienced concertmaster and first chair violinist in several string quartets. By age twenty, he was both concertmaster of the Chicago Civic Orchestra and youngest member of the Chicago Symphony.
He took a step down and joined Illinois' Works Progress Administration (WPA) symphony in 1939, with which he toured and played to a wide variety of audiences. He also met and married his wife, Helen Margolyne, a soprano with the Chicago Civic Opera, during this time. He returned to Chicago and became a staff musician with NBC radio. In 1943, he took a leave of absence to work in New Orleans for two years as the concertmaster and assistant conductor of the New Orleans Symphony.
He returned to NBC in Chicago in 1945 and spent the next 10 years as concertmaster for the orchestra, playing everything from classical repertory to popular tunes to incidental music. Working for the network also exposed him to the technology and techniques of sound recording. Mercury's Chicago music director, David Carroll brought him to the label, and Clebanoff's first album, Moods in Music—grabbing on the coattails of George Melachrino's then-successful series of mood music albums for RCA Victor—was released.
Herman Clebanof moved to Los Angeles around 1960 as Mercury consolidated its recording activities in Hollywood, and continued to produce a steady series of albums for the label well into the mid-1960s. As time went by, his material shifted from light classical and pop standards to current hits, leading to such interesting, if not entirely successful, specimins as a cover of the surf standard, "Pipeline."
The Clebanoff albums to look for are his Exciting Sounds and Strings Afire, from Mercury's wonderful Perfect Presence series of gatefold stereo showcase albums. Arrangers Wayne Robinson and Caesar Giovannini enlist the talents of such stellar West Coast session percussionists as Irv Cottler, Mike Pacheco, and Shelley Manne to provide a powerful percussive boost to Clebanoff's rich string sound. The result is a very satisfying piece of stereo craftsmanship, heightened by great material like "Quiet Village," "Strings Afire," "Turkish Harem Dance," and Xavier Cugat's "My Shawl."