GUY MITCHELL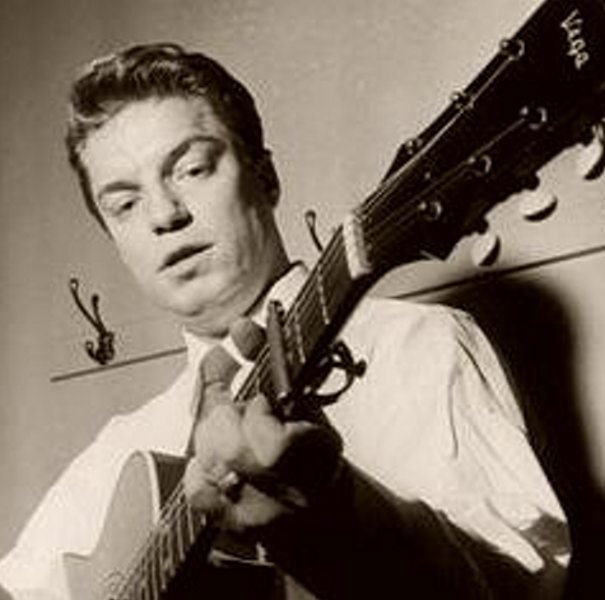 Biography
Guy Mitchell, born Albert George Cernik (February 27, 1927 – July 1, 1999) was an American pop singer, successful in his homeland, the U.K. and Australia. As an international recording star of the 1950s he achieved record sales in excess of 44 million units and this included six million-selling singles.
In the fall of 1957, Guy Mitchell starred in his own ABC variety show, The Guy Mitchell Show. He also appeared as George Romack on the 1961 NBC western detective series Whispering Smith, with World War II hero Audie Murphy in the leading role.
Born of Croatian immigrants, in Detroit, Michigan, at the age of eleven he was signed by Warner Brothers Pictures, to be groomed as a child star, and he also performed on the radio on Station KFWB in Los Angeles, California. After leaving school, he worked as a saddlemaker, but supplemented his income by singing whenever he could. At this point in his life, Dude Martin, who had a country music broadcast in San Francisco, noticed him and hired him to perform with his band.
He served in the United States Navy for two years, and after leaving the service became a singer with Carmen Cavallaro's big band. In 1947 he made recordings for Decca with Cavallaro's band, but had to leave due to food poisoning. He eventually went to New York City, and made records for King Records under the name Al Grant (one in particular, "Cabaret", appeared in the Variety magazine charts). He won on the radio show Arthur Godfrey's Talent Scouts in 1949 as a soloist.
Mitch Miller, who was in charge of talent at Columbia Records, noticed Cernik in 1950, and he joined Columbia and got his new stage name at Miller's urging: Miller is supposed to have said, "my name is 'Mitchell' and you seem a nice 'guy', so we'll call you Guy Mitchell". Bob Merrill wrote a string of top hits for Mitchell.
In the 1950s and 1960s he acted in movies as well as singing. He did movies with Teresa Brewer, Pat Crowley, and Rosemary Clooney (Red Garters). He also sang in the Braemor Rooms, Churchtown, Dublin, Ireland.
His first hit was "My Heart Cries for You" (1951). Though he is a pre-rock pop singer, many of his songs have a decided rock beat to them, including "Heartaches by the Number", "Rock-a-Billy", "The Same Old Me" and his biggest hit, "Singing the Blues", which was number one for 10 weeks in 1956.
Mitchell suffered from alcoholism and was divorced three times. He was married to Playboy playmate Elsa Sorensen aka Dane Arden.
He died on July 1, 1999, aged 72, of complications from cancer surgery.