PAUL ANKA
Biographie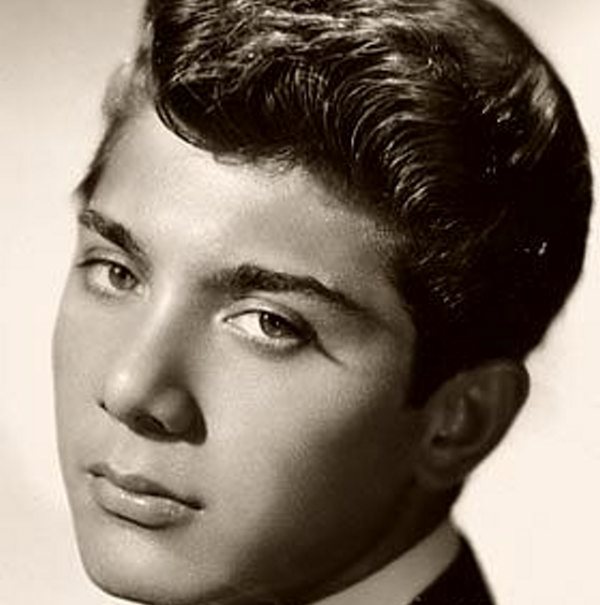 One of the biggest teen idols of the late '50s, Paul Anka moved to the adult sphere several years later and became a successful performer, songwriter, music businessman, and recording artist, remaining so well into the new millennium.
Born in Ottawa, Ontario, in 1941 to parents of Lebanese Christian descent who owned a local restaurant, Anka proved a child prodigy, beginning his show business life at the age of 12 as an impressionist. By the age of 14, he was stealing the family car to drive to amateur singing contests in nearby Hull, Quebec, and writing his own songs.
His first single, "I Confess," appeared on the Riviera subsidiary of Jules and Joe Bihari's RPM label. While on a trip to New York with a group of friends who sang as the Rover Boys, Anka gained an audition with ABC producer Don Costa, and sang his own composition, "Diana," an ode to a former babysitter. Costa liked what he heard, recorded the teenager, and watched as the single hit number one on both sides of the Atlantic later in 1957, eventually selling a reported ten million copies worldwide.
Paul Anka placed four songs in the Top 20 a year later, including "You Are My Destiny" and "Crazy Love," tempering the all-out rebellion of rock & roll with songs that questioned parental authority rather than promoting outright disobedience. He wrote one of Buddy Holly's last hits, "It Doesn't Matter Anymore," and moved into movies with Let's Rock and Girls Town. The latter film spawned his biggest American hit, "Lonely Boy," just the first in a string of 1959 chart successes including "Put Your Head on My Shoulder," "It's Time to Cry," and "Puppy Love" (written for old flame Annette Funicello, and later a hit for Donny Osmond as well).
By 1961, when the teen idol craze began to cool off, Anka (a millionaire while still a minor) could boast of the over 125 compositions under his belt, his own record label (Spanka), and the recognition of being behind the second-best-selling single of all time (only "White Christmas" had sold more copies than "Diana"). Instead of resting on his laurels, Anka took on the adult market.
First, he groomed a solo act and got bookings into that haven for sophisticates, the Copacabana. Anka next moved to RCA and, in yet another shrewd business move, bought the rights to his old masters and made a fortune on reissues alone. He diversified his career by appearing in several more movie roles (including the 1962 drama The Longest Day, for which he provided the title song). One of the first pop singers to do shows in Las Vegas, he also hosted television variety shows like Hullabaloo, The Midnight Special, and Spotlite, and moved on to foreign audiences in Asia and Europe (where he found his wife, Parisian model Anne de Zogheb).
He wrote the theme to The Tonight Show (aired every weeknight for almost 30 years), rewrote the French lyrics to the song "Comme d'Habitude" for one of Frank Sinatra's most famous later songs, "My Way," and also wrote Tom Jones' biggest hit, "She's a Lady." Anka also branched out in the recording studio, recording theme albums such as Excitement on Park Avenue and Strictly Nashville.
Although he had hit the Top 40 only once since 1963, Paul Anka stormed the number one slot in 1974 with "(You're) Having My Baby," a duet recorded in Muscle Shoals, Alabama, with his singing protégée, Odia Coates. The duo's next two singles, "One Man Woman/One Woman Man" and "I Don't Like to Sleep Alone," both hit the Top Ten (his 1974 LP Anka reached gold), and his 1975 solo single, "Times of Your Life," reached number seven.
Paul Anka charted into the early '80s, continuing his many casino and international appearances while recording sparingly but continually. As such, concert recordings and compilations constituted the bulk of his '80s and '90s discography, although he entered the studio also, most notably on the 2005 Verve date Rock Swings, a collection of contemporary standards. Its large success prompted a follow-up (of sorts), Classic Songs: My Way, from 2007, which included more contemporary standards as well as duets with Michael Bublé and Jon Bon Jovi.
Paul Anka returned in 2011 with an album of Christmas songs, Songs of December, backed by a full orchestra.