MAX STEINER
Biographie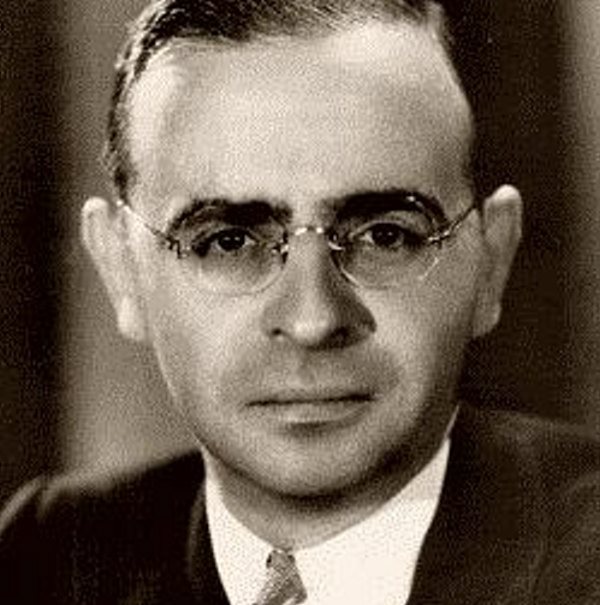 Max Steiner, Maximilian Raoul Steiner (May 10, 1888 – December 28, 1971) was an Austrian composer of music for theatre productions and films. He later became a naturalized citizen of the United States. Trained by the great classical music composers Brahms and Mahler, he was one of the first composers who primarily wrote music for motion pictures, and as such is often referred to as "the father of film music". Along with such composers as Franz Waxman, Erich Wolfgang Korngold, Alfred Newman and Miklós Rózsa, Steiner played a major part in creating the tradition of writing music for films.
Max Steiner composed hundreds of film scores, including The Informer (1935), Now, Voyager (1942), and Since You Went Away (1944), which won him Academy Awards. He was nominated for the Academy Award a total of twenty-four times. He was also the first recipient of the Golden Globe Award for Best Original Score, which he won for his score to Life with Father.
Max Steiner was one of the best-known composers in Hollywood, and is widely regarded today as one of the greatest film score composers in the history of cinema. He was a frequent collaborator with some of the most famous film directors in history, including John Ford and William Wyler. Besides his Oscar-winning scores, some of Steiner's popular works include King Kong (1933), Little Women (1933), Jezebel (1938), Casablanca (1942), and the film score for which he is possibly best known, Gone with the Wind (1939). Despite the score's continued popularity, Gone with the Wind failed to win an Oscar for him.
Max Steiner was born in Austria-Hungary, in the Hotel Nordbahn (since 2008 Austria Classic Hotel Wien) on Praterstraße 72, in Vienna's Leopoldstadt. Later in life he purportedly discovered a half-brother named James Owen, with whom he co-wrote the song "Theme from A Summer Place". His paternal grandfather was Maximilian Steiner (1830–1880), the influential manager of Vienna's Theater an der Wien; his father was Gabor Steiner (1858–1944), Viennese impresario and carnival and exposition manager, responsible for the Ferris wheel in the Prater that would become the setting for a key scene of the film The Third Man (1949); his godfather was the composer Richard Strauss.
A child prodigy in composing, Steiner received piano instruction from Johannes Brahms and, at the age of sixteen, enrolled at the Imperial Academy of Music (now known as the University of Music and Performing Arts), where he was taught by Gustav Mahler among others. His musical aptitudes enabled him to complete the school's four-year program in only two. At the age of 16, Steiner wrote and conducted the operetta The Beautiful Greek Girl. At the start of World War I, he was working in London and was classified as an enemy alien but was befriended by the Duke of Westminster and given exit papers.
He arrived in New York City in December 1914 with $32 to his name.
Steiner worked in New York for eleven years as a musical director, arranger, orchestrator, and conductor of Broadway operettas and musicals written by Victor Herbert, Jerome Kern, Vincent Youmans, and George Gershwin, among others. Steiner's credits include: George White's Scandals (1922), Lady, Be Good (1924), and Rosalie (1928).
In 1929, Max Steiner went to Hollywood to orchestrate the European film version of the Florenz Ziegfeld show Rio Rita for RKO. The score for King Kong (1933) made Steiner's reputation; it was one of the first American films to have an extensive musical score (it was re-used in a number of RKO films, including Back to Bataan.) He conducted the scores for several Fred Astaire-Ginger Rogers musicals, including Top Hat (1935) and Roberta (1935).
Steiner's first screen credit was an as orchestrator for the score of the 1930 film Dixiana. His first credit as a composer came the following year, for Cimarron. He received his first two Oscar nominations for John Ford's 1934 film The Lost Patrol, and the same year for The Gay Divorcee. He won his first Oscar the following year for Ford's The Informer. At the time, the Oscar was awarded to the head of the studio music department, not the composer, although in this case that was Steiner anyway. (The first person to win the award for Best Original Score as a composer was Erich Wolfgang Korngold, who won for his work on The Adventures of Robin Hood.)
Max Steiner scored several films produced by RKO, the final of which was Follow the Fleet. He left RKO in 1936 and soon became the musical director of Selznick International Pictures.
In April 1937, he signed a long-term contract with Warner Bros., and the same year composed the famous fanfare which introduced pictures produced by the studio, although this is no longer in use (curiously, this was never used for the studio's television productions).
In 1939, Max Steiner was borrowed from Warner Bros. by David O Selznick to compose the score to Gone with the Wind. He was given only three months to compose a large amount of music for the film, whilst at the same time scoring We Are Not Alone, Dark Victory and Four Wives for Warner. Gone with the Wind and Dark Victory both earned him Academy Award nominations, however, he lost to the score of The Wizard of Oz by Herbert Stothart. Along with Clark Gable, Steiner was one of the few nominees for Gone with the Wind that did not win. Many feel that Steiner deserved the award. The score was ranked by the AFI as the second greatest American film score of all time.
Max Steiner received his next Oscar nomination for the 1940 film The Letter, his first of several collaborations with legendary director William Wyler. A further nomination followed the next year for Sergeant York. In 1942, Steiner won his second Oscar for Now, Voyager, and was also nominated for Casablanca, which remains one of his most famous scores. He received his third and final Oscar in 1944 for Since You Went Away.
Steiner's pace slowed significantly in the mid-1950s, and he began freelancing. In 1954, RCA Victor asked Steiner to prepare and conduct an orchestral suite of music from Gone with the Wind for a special LP, which was later issued on CD. There are also acetates of Steiner conducting the Warner Brothers studio orchestra in music from some of his film scores.
Max Steiner reunited with John Ford in 1956 to score The Searchers, widely considered the greatest western ever made. He returned to Warner-Bros in 1958 (although his contract ended in 1953) and scored several films, in addition to a rare venture into television composing a library of music for the fourth season of Hawaiian Eye. He continued to score films produced by Warner until the mid sixties.
Steiner's final original score was for the 1965 film Two on a Guillotine. He worked on over 300 films, sometimes as a composer, sometimes as an arranger/conductor, and often as both.
In 1963, Max Steiner began writing his autobiography, which, although completed, was never published, and is the source of a few biographical errors concerning this composer. A copy of the manuscript resides with the rest of the Max Steiner Collection at Brigham Young University in Provo, Utah.
Max Steiner died of congestive heart failure in Hollywood, aged 83. He is entombed in the Great Mausoleum at Forest Lawn Memorial Park Cemetery in Glendale, California.