MARCEL MOULOUDJI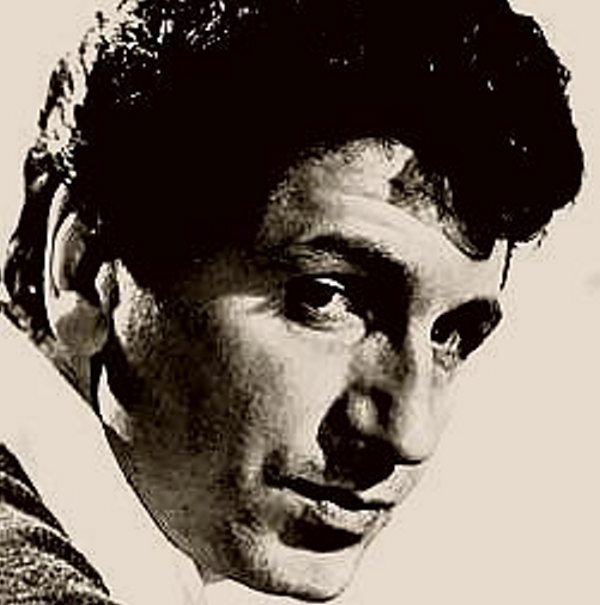 Biography
Marcel Mouloudji was a popular and versatile artist, gifted with acting, painting, and musical skills. Increasingly focused on his music career in the late '50s, he released politically engaged material, among which Boris Vian's masterpiece "Le Déserteur," without losing a more gentle edge with tracks like the moving "Comme un Petit Coquelicot" or "Si Tu T'Imagines." His popular acting career came as a closure when he began raising the topic of media censorship at the height of the Indochina war, in a very stiff atmosphere. He went on recording after this episode, but was slowly forgotten in the '70s and onward, though he was planning a comeback album at the time of his death in 1994.
Marcel Mouloudji was born Marcel Mouloudji in Paris in 1922. Half-French by an emotionally challenged mother, half-Algerian by his father, the young Marcel used to attend communist meetings, developing a real interest in political issues over the years. On the artistic side, he was primarily attracted toward acting, joining as soon as possible a theater group, Le Groupe Octobre, where he met such influential figures as Jean-Louis Barrault or Marcel Duhamel, who was to become his mentor and educate him to the poetry and prose. Ever since he was 11, he had been starring in various movies and had already acquired some popularity. At his point in time, he had written a first biography, and decided to begin singing, first performing Boris Vian's and Jacques Prévert's songs in Paris pubs, and slowly acquiring a newfound taste for this artistic expression.
By 1953, he had begun recording and released such classics as "Rue de Lappe," "Si Tu T'Imagines," and "Barbara," and had received one Grand Prix du Disque and two Prix de l'Académie Charles Cros awards. In was then, at the height of the implication of France in the Indochina War in Vietnam, that he chose to sing Boris Vian's provocative anti-military masterpiece "Le Déserteur," on the very same day the infamous Dien Bien Phu battle occurred. The then-ongoing strong French media censorship raised loudly against him, forbidding the radio broadcasting of some of his most engaged material.
By the time the scandal was being forgotten, and since 1955, Mouloudji began writing more and more original material, putting aside his acting career and releasing a couple of tongue-in-cheek tunes referring to his previous censorship issues, as well as sexually evocative tracks designed to tickle the stiff guardians of righteousness once again. Even though he had lost public interest in the '70s and onward, Mouloudji was writing and recording new material as well as a second biography when he passed away in Neuilly-sur-Seine in 1994, leaving behind him a remarkable body of work and the memory of a tender and gently provocative man standing strong for his ideas.