CONNIE FRANCIS
Biographie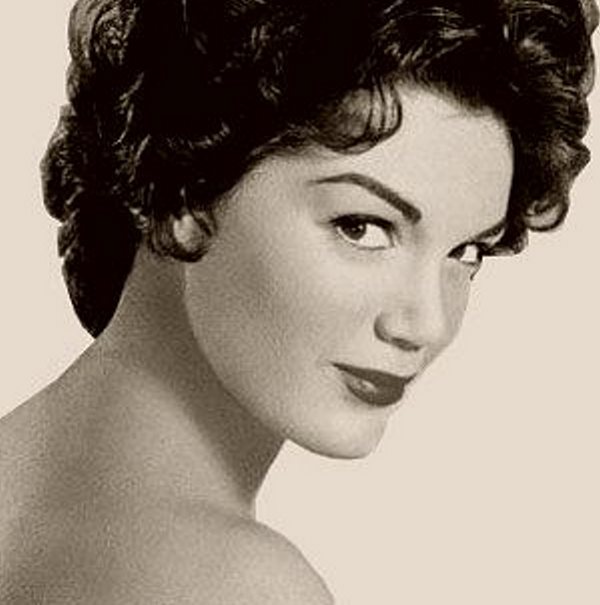 Connie Francis was born on December 12, 1938, in Newark, New Jersey. She won TV's Startime Talent Scouts at age 12 and signed with MGM Records. She performed "Who's Sorry Now" on American Bandstand, and it became an immediate hit. In 1974, Francis was the victim of a brutal rape in her hotel room. Her lawsuit led to improved security measures throughout the hotel industry.
Singer, actress. Born Concetta Franconero, on December 12, 1938, in Newark, New Jersey. The daughter of George Franconero, a roofing contractor, Connie won first prize on Arthur Godfrey??s Startime Talent Scouts TV show at age 12, and performed on the show for four years. Godfrey convinced her to change her real last name to Francis after he had difficulty pronouncing it.
Connie Francis is primarily known for her singing career, but she played the lead in a number of films created for teenagers in the early 1960s.
Connie Francis signed with MGM Records in 1955 after she was rejected by nearly every major recording label. MGM released her first recording, "Freddy" because the president of MGM had a son named by the same name. During the next two years, she recorded a number of mediocre songs.
Connie Francis was all set to quit music and study pre-med at NYU on scholarship when her father convinced her to record a decades-old tune, "Who's Sorry Now." Dick Clark introduced the song on his Bandstand TV show in 1958, and it became an immediate hit, selling a million copies less than six months after release. She started working with songwriters Neil Sedaka and Howie Greenfield, and recorded a string of hits, including "Stupid Cupid," "Lipstick on Your Collar," "Everybody's Somebody's Fool," "My Heart Has a Mind of Its Own," and "Don't Break the Heart That Loves You."
Connie Francis starred in four motion pictures, Where the Boys Are (1960), with George Hamilton and Yvette Mimieux; Follow The Boys (1963);Looking For Love (1964); and When The Boys Meet The Girls (1965).
In the late 1960s Connie Francis went to Vietnam to sing for the troops. Through the years, she has performed charity work for organizations such as UNICEF, the USO, and CARE.Following a November 1974 performance at the Westbury Music Fair in Westbury, New York, Connie Francis was the victim of a brutal rape and robbery after an intruder broke into her hotel room and held her at knifepoint. She won a lawsuit against the hotel for inadequate security, the result of which influenced the hotel and motel industry to install deadbolts, viewing ports, and improved lighting. Francis was unable to sing for years after her attack, but slowly recovered until she was again able to tour in the early 1990s.Her autobiography, Who's Sorry Now, was released in 1984.
She was married to first husband Dick Kanellis for just three months (1964-65) and to Joseph Garzilli from 1973 to 1978. She and Garzilli adopted one son.
Fuente: http://www.biography.com