RUDY VALLÉE
Biographie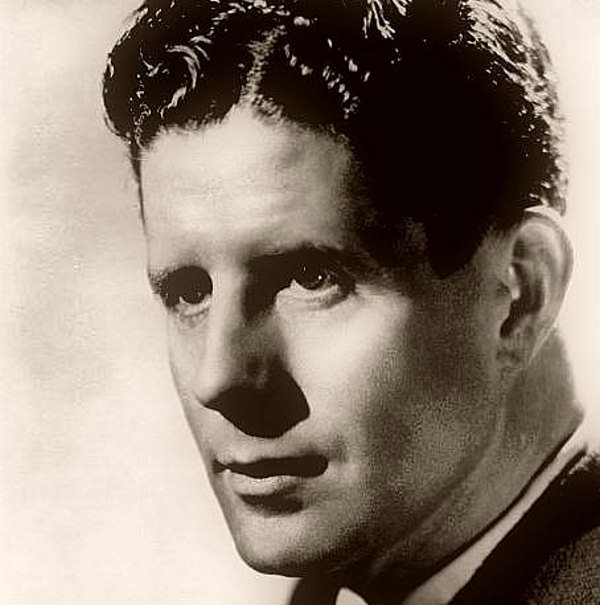 Rudy Vallée was born Hubert Prior Vallée in Island Pond, Vermont, the son of Charles Alphonse and Catherine Lynch Vallée. Both of his parents were born and raised in Vermont, but his grandparents were immigrants. The Vallées were French Canadians from neighboring Quebec, while the Lynches were from Ireland. Vallée grew up in Westbrook, Maine.
After playing drums in his high school band, Vallée played clarinet and saxophone in various bands around New England as a teenager. In 1917, he decided to enlist for World War I, but was discharged when the Navy authorities found out that he was only 15. He enlisted in Portland, Maine on March 29, 1917, under the false birthdate of July 28, 1899. He was discharged at the Naval Training Station, Newport, Rhode Island, on May 17, 1917 with 41 days of active service. From 1924 through 1925, he played with the Savoy Havana Band at the Savoy Hotel in London, where his fellow band-members discouraged his attempts to become a vocalist.
He then returned to the United States to obtain a degree in philosophy from Yale and to form his own band, "Rudy Vallée and the Connecticut Yankees." With this band, which featured two violins, two saxophones, a piano, a banjo and drums, he started singing (supposedly reluctantly at first). He had a rather thin, wavering tenor voice and seemed more at home singing sweet ballads than jazz numbers. However, his singing, together with his suave manner and boyish good looks, attracted great attention, especially from young women. Vallée was given a recording contract and in 1928, he started performing on the radio.
Vallée became the most prominent and, arguably, the first of a new style of popular singer, the crooner. Previously, popular singers needed strong projecting voices to fill theaters in the days before the electric microphone. Crooners had soft voices that were well suited to the intimacy of the new medium of the radio. Vallée's trombone-like vocal phrasing on "Deep Night" would inspire later crooners such as Bing Crosby, Frank Sinatra, and Perry Como to model their voices on jazz instruments.
Vallée also became what was perhaps the first complete example of the 20th century mass media pop star. Flappers mobbed him wherever he went. His live appearances were usually sold out, and even if his singing could hardly be heard in those venues not yet equipped with the new electronic microphones, his screaming female fans went home happy if they had caught sight of his lips through the opening of the trademark megaphone he sang through. A brief caricature of him in the Fleischer Brothers' color Betty Boop theatrical short cartoon from 1934 Poor Cinderella depicts him singing through a megaphone.
In 1929, Vallée made his first feature film, The Vagabond Lover for RKO Radio. His first films were made to cash in on his singing popularity. Despite Vallée's rather wooden initial performances, his acting greatly improved in the late 1930s and 1940s. Also in 1929, Vallée began hosting The Fleischmann's Yeast Hour, a very popular radio show at the time.
Vallée's recording career began in 1928 recording for Columbia Records' cheap labels (Harmony, Velvet Tone, and Diva). He signed to Victor in February 1929 and remained with them through to late 1931, leaving after a heated dispute with company executives over title selections. He then recorded for the short-lived, but extremely popular "Hit of the Week" label (which sold records laminated onto cardboard). In August 1932, he signed with Columbia and stayed with them through 1933; he returned to Victor in June 1933. His records were issued on Victor's new budget label, Bluebird, until November 1933 when he was moved up to the full-priced Victor label. He stayed with Victor until signing with ARC in 1936, who released his records on their Perfect, Melotone, Conqueror and Romeo labels until 1937 when he returned to Victor.
Vallée continued hosting popular radio variety shows through the 1930s and 1940s. The Royal Gelatin Hour featured various film performers of the era, such as Fay Wray and Richard Cromwell in dramatic skits.
Along with his group, The Connecticut Yankees, Vallée's best known popular recordings included: "The Stein Song" (aka University of Maine fighting song) in 1929  and "Vieni, Vieni" in the latter 1930s. Vallée sang fluently in three Mediterranean languages, and always varied the keys,[citation needed] thus paving the way for later pop crooners such as Dean Martin, Andy Williams and Vic Damone. Another memorable rendition of his is "Life Is Just a Bowl of Cherries", in which he imitates Willie Howard's voice in the final chorus. One of his record hits was "The Drunkard Song," popularly known as "There Is a Tavern in the Town." Vallée couldn't stop laughing for the last couple of verses- supposedly he struggled to keep a straight face at the corny lyrics, and the band members egged him on. He managed a second take reasonably well. The "laughing" version was so infectious, however, that Victor released both takes (take 1 was issued on Victor 24721 with a regular Victor label, and take 2 was issued on Victor 24739 on a special white label that read in bright red: "Dear Rudy, What do you say we let the public have this one? The slip-up makes the record sound funnier" – E. Wallerstein" and "O.K. – R. Vallée".)
Vallée's last hit song was the 1943 reissue of the melancholy ballad "As Time Goes By", popularized in the feature film Casablanca in 1943 (Due to the mid-1940s recording ban, Victor reissued the version he had recorded 15 years earlier.) During World War II, Vallée enlisted in the Coast Guard to help direct the 11th district Coast Guard band as a Chief Petty Officer. Eventually he was promoted to Lieutenant and led the 40 piece band to great success. In 1944 he was placed on the inactive list and he returned to radio.
When Vallée took his contractual vacations from his national radio show in 1937, he insisted his sponsor hire Louis Armstrong as his substitute (this was the first instance of an African-American fronting a national radio program). Vallée also wrote the introduction for Armstrong's 1936 book Swing That Music.
In 1937 Vallée attended Suffolk University Law School in Boston, Massachusetts.
Vallée acted in a number of Hollywood films starting with "The Vagabond Lover" in 1929. His earliest films showed him rather stiff and unemotional. He improved during the 1930s, and by the time he began working with Preston Sturges in the 1940s he had become a successful comedic supporting player. He appeared opposite Claudette Colbert in the 1942 Preston Sturges screwball comedy The Palm Beach Story. Other films in which he appeared include I Remember Mama, Unfaithfully Yours and The Bachelor and the Bobby-Soxer.
In 1955, Vallée was featured in Gentlemen Marry Brunettes, co-starring Jane Russell, Alan Young, and Jeanne Crain. The production was filmed on location in Paris. The film was based on the Anita Loos novel that was a sequel to her acclaimed Gentlemen Prefer Blondes. Gentlemen Marry Brunettes was popular throughout Europe at the time and was released in France as A Paris Pour les Quatre ("Paris for the Four"), and in Belgium as Tevieren Te Parijs.
In 1971 he made a television appearance as a vindictive surgeon in the Night Gallery episode "Marmalade Wine."
Vallée was married briefly to actress Jane Greer, but that ended in divorce in 1944. His previous marriage to Leonie Cauchois was aned and the one to Fay Webb ended in divorce. After divorcing Jane Greer, he married Eleanor Norris in 1946, who wrote a memoir, My Vagabond Lover. Their marriage lasted until his death in 1986.
Always loyal to Yale University, he never forgot his Maine roots, and maintained an estate at Kezar Lake in Maine.
Vallée died of cancer at his home on July 3, 1986. He is interred in St. Hyacinth's Cemetery, in Westbrook, Maine.
RUDY VALLÉE
Biographie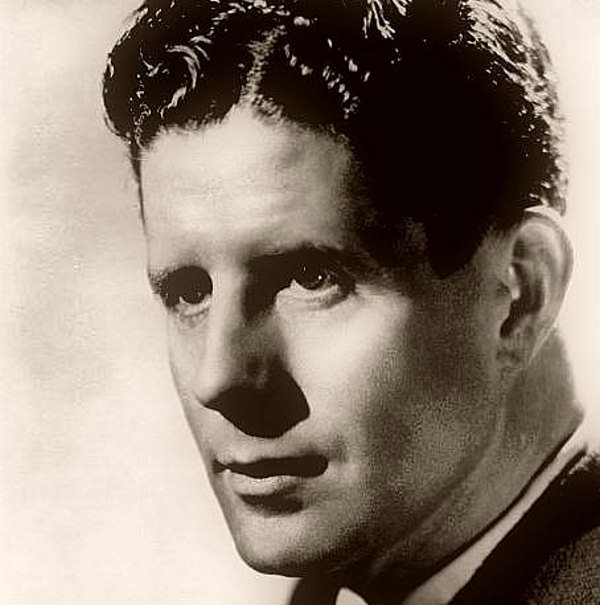 Rudy Vallée
Su verdadero nombre era Hubert Prior Vallée, y nació en Island Pond, Vermont, siendo sus padres Charles Alphonse y Catherine Lynch Vallée, ambos hijos de inmigrantes de origen canadiense e irlandés. Rudy se crió en Westbrook, Maine. En el instituto aprendió a tocar el saxofón y le dieron el mote de "Rudy", en alusión al famoso saxofonista Rudy Wiedoeft.
Rudy Vallée tocó la batería en la banda de su instituto, y en su juventud tocó el clarinete y el saxofón en diversas bandas de Nueva Inglaterra. En 1917, quiso alistarse para luchar en la Primera Guerra Mundial, pero fue rechazado por no tener más que quince años. Sin embargo, consiguió alistarse en Portland (Maine) el 29 de marzo de 1917, falseando su fecha de nacimiento. Fue licenciado en la Naval Training Station de Newport (Rhode Island) el 17 de mayo de 1917, con solo 41 días de servicio activo.
Entre 1924 y 1925, Rudy Vallée tocó con la "Savoy Havana Band" en Londres, Inglaterra. Después volvió a los Estados Unidos para obtener una licenciatura en la Universidad de Yale y para formar su propia banda, "Rudy Vallee and the Connecticut Yankees". Con esta banda, en la cual tocaban dos violines, dos saxofones, un piano, un banjo y baterías, empezó a cantar.
Tenía una voz más apropiada para cantar dulces baladas que para interpretar temas de jazz. Sin embargo, su canto, junto con su agradable apariencia, atrajo la atención del público, especialmente de las jóvenes. Vallee consiguió un contrato de grabación y en 1928 empezó a actuar en la radio.
Rudy Vallée llegó a ser el más importante y, quizás, el primero de un nuevo estilo de cantantes, el crooner, o cantante de baladas. En la época anterior al micrófono, los cantantes necesitaban voces potentes para hacerse oír en los teatros. Sin embargo, los crooners tenían voces blandas, muy aptas para la intimidad del nuevo medio de la radio. El fraseado de Vallee en la canción "Deep Night" inspiraría más adelante a crooners de la categoría de Bing Crosby, Frank Sinatra y Perry Como para que modelaran su voz al compás de los instrumentos de jazz.
Rudy Vallée   también llegó a ser el que quizás era el primer ejemplo de estrella pop con gran repercusión en los medios de comunicación. Las flappers (predecesoras de las fans), le acosaban a donde quiera que fuese. Las entradas para sus actuaciones en directo se agotaban y apenas podía oírsele en las mismas, ya que en aquella época no existía la tecnología acústica apropiada.
En 1929 Rudy Vallée actuó en su primera película, The Vagabond Lover (RKO Radio). Sus primeros filmes fueron pensados para recaudar aprovechando su popularidad. A pesar de que sus iniciales actuaciones no eran buenas, sus dotes interpretativas en los finales de los años treinta y en los cuarenta mejoraron mucho. También en 1929, Vallee empezó a presentar el programa radiofónico The Fleischmann´s Yeast Hour.
Junto a su grupo, The Connecticut Yankees, las grabaciones más conocidas de Rudy Vallée incluyen: "The Stein Song", en los inicios de la década, y "Vieni, Vieni" , en los años treinta. Hay que destacar que Vallee cantaba correctamente en tres lenguajes mediterráneos, y siempre variaba la tonalidad, anticipando el camino para cantantes posteriores tales como Dean Martin, Andy Williams y Vic Damone. Otra de sus grandes interpretaciones fue "Life Is Just A Bowl of Cherries", en la cual imitaba la voz de Willie Howard en el coro final.
El último éxito significativo de Rudy Vallée fue la versión de la melancólica balada "As Time Goes By", de la banda sonora de Casablanca en 1943. Durante la Segunda Guerra Mundial y hasta 1944, Vallee actuó con la Banda de Guarda Costas,[cita requerida] entreteniendo a las tropas.
Rudy Vallée actuó en numerosas películas de Hollywood en los años treinta y cuarenta. Uno de sus mejores papeles fue el de millonario playboy, junto a Claudette Colbert en la película de 1942 dirigida por Preston Sturges, The Palm Beach Story. Sus otras actuaciones destacadas fueron las que hizo en I Remember Mama, Unfaithfully Yours y The Bachelor and the Bobby-Soxer (El solterón y la menor).
En 1955, Rudy Vallée fue elegido para actuar en Gentlemen Marry Brunettes (Los caballeros se casan con las morenas), junto a Jane Russell, Alan Young, y Jeanne Crain. La producción se filmó en París, y se basaba en la novela de Anita Loos secuela de Gentlemen Prefer Blondes (Los caballeros las prefieren rubias). Gentlemen Marry Brunettes fue muy popular en Europa, y se estrenó en Francia como A Paris Pour les Quatre, y en Bélgica como Tevieren Te Parijs.
Estuvo brevemente casado con la actriz Jane Greer, en un matrimonio que acabó en divorcio en 1944. Su anterior esposa fue Leonie Cuachois, siendo su matrimonio anulado. También estuvo casado con Fay Webb, de la cual se divorció. Su último matrimonio fue con Eleanor Norris en 1946, que escribió unas memorias, My Vagabond Lover. Esta unión duró hasta el fallecimiento de Vallee en 1986, a los 84 años de edad, a causa de un cáncer. Fue enterrado en el cementerio St. Hyacinth de Westbrook, Maine